7th MC / WG Meeting and Workshop (September 8-9, 2016)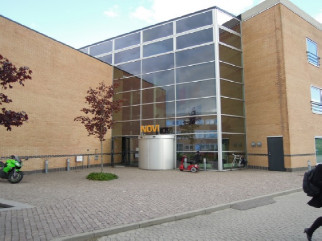 Meeting Venue
The address for the next IC1301 COST meeting is:
Aalborg University (Novi)
Niels Jernes Vej 14/4-111 (auditorium)
9220 Aalborg SØ
Map: map.aau.dk/?location=njv14
From the city center you can go by bus directly to the university. In order to plan your trip, please see this link: www.rejseplanen.dk. From Aalborg city (Address: Nytorv (Street: Østeraagade)) to the University (stop by 'Mejrupstien') you can take bus line no. 2 or 12. The trip takes approximately 30 minutes. The bus ride costs approximately DKK 20.00 per person.