7th MC / WG Meeting and Workshop (September 8-9, 2016)
How to Reach Aalborg
Map
http://map.aau.dk/?location=njv14
Flight connections
Aalborg airport offers both domestic and international flight connections. They have more direct routes to all round Europe. For more info on flight connections to and from Aalborg Airport please visit: www.aal.dk/en.
Location
Aalborg airport is situated very close to the city center of Aalborg (6 km) and therefore it is very easy to go from Aalborg airport to the city center of Aalborg by bus or taxi. Bus no. 2 leaves from the airport two times per hour and takes you to the city center. The bus fare is DKK 20 per person, cash only. Price for taxi to the city center is aprox. DKK 200.00.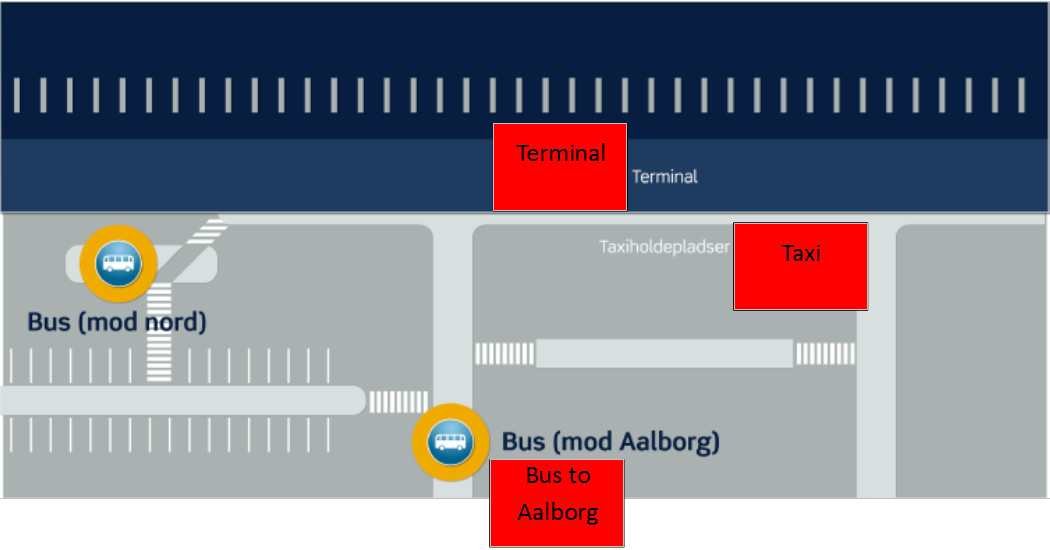 From the city center you can go by bus directly to the university. In order to plan your trip, please see this link: http://www.rejseplanen.dk . From Aalborg city (Address: Nytorv (Street: Østeraagade) to the University (stop by 'Mejrupstien') you can take bus line nos. 2 or 12. to organize your bus ride.
The bus trip takes approximately 30 minutes. The bus ride costs approximately DKK 20.00 per person. The driver only accepts cash. "Next stops" are indicated on screens within the bus. Otherwise, just ask the driver to stop at the right station. Bus no. 2 runs every 8 to 10 minutes. No. 12 every 15 min.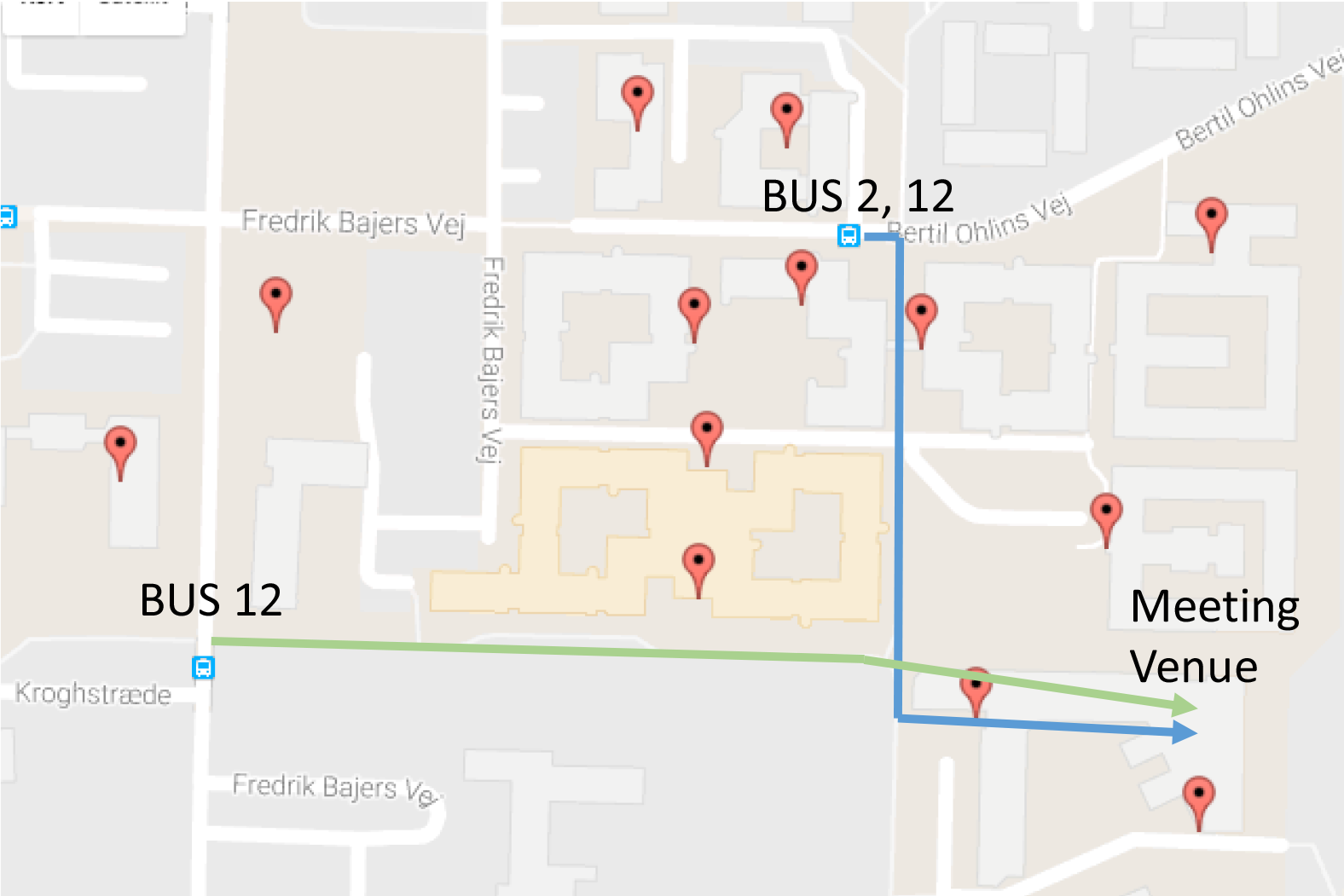 Taxis
Taxa Aalborg Taxa: +45 9810 1010
Taxa Vendsyssel: +45 9856 5656