9th MC / WG Meeting and Workshop (September 18-19, 2017)
How to Reach
A: Sá Carneiro Airport A-B: 15 km
B: Porto Historic CentreB-C: 6 km
C: Meeting Venue (INESC TEC)
Sá Carneiro Airport
11 km northwest of Porto city (15 km from city centre)
Transfer from the airport by taxi or metro (metro station inside the airport)
Metro: Journey from airport to the city centre (São Bento station) is ~ 30min, 4 zone ticket, cost 1.85€.
Taxi: average fare of 20€, extra charge for luggage
Metro directions from A to B
Take E-Line towards "Estádio do Dragão" station
Average waiting time: 10 min
Change at Trindade station: journey time 24 min
Take D-Line towards D. João II station
Leave at São Bento station: journey time 2 min
Hotel Teatro is 3 min walk from São Bento station
Map of Metro do Porto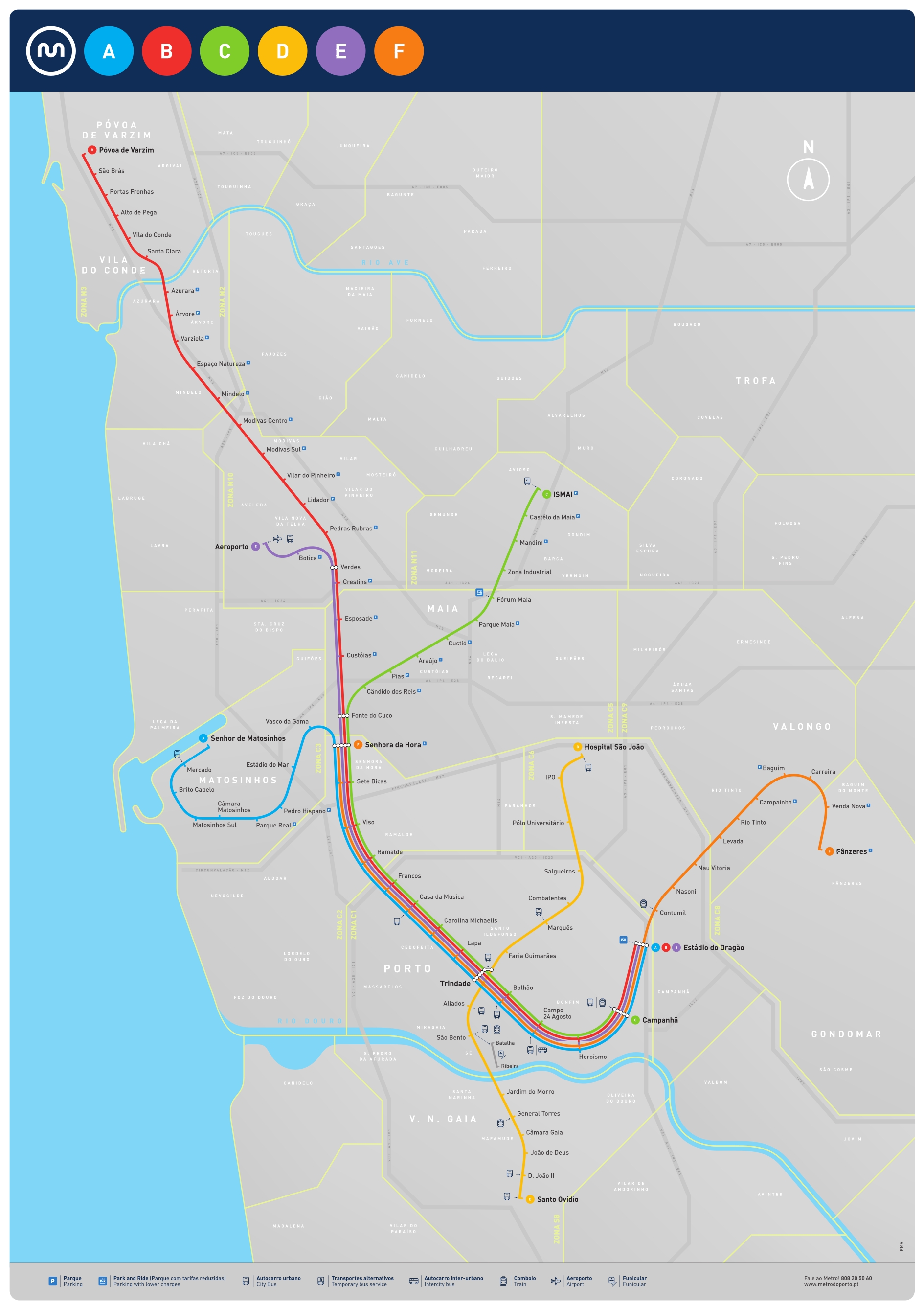 Meeting Venue

INESC TEC,
Campus da FEUP (Faculty of Engineering of the University of Porto)
Rua Dr Roberto Frias
4200-465 Porto, Portugal
http://www.inesctec.pt/
The meeting will be held at INESC TEC (ground floor, room "Auditório A"), located within the campus of the Faculty of Engineering of the University of Porto:
Metro Directions from City Centre to INESC TEC:
From São Bento station take D-Line towards Hospital São João.
Leave at IPO station, journey time ~14 min.
Two zone ticket (1.2€), average waiting time 6 min.
INESC TEC is 14 min walking distance from IPO station as shown in the map below: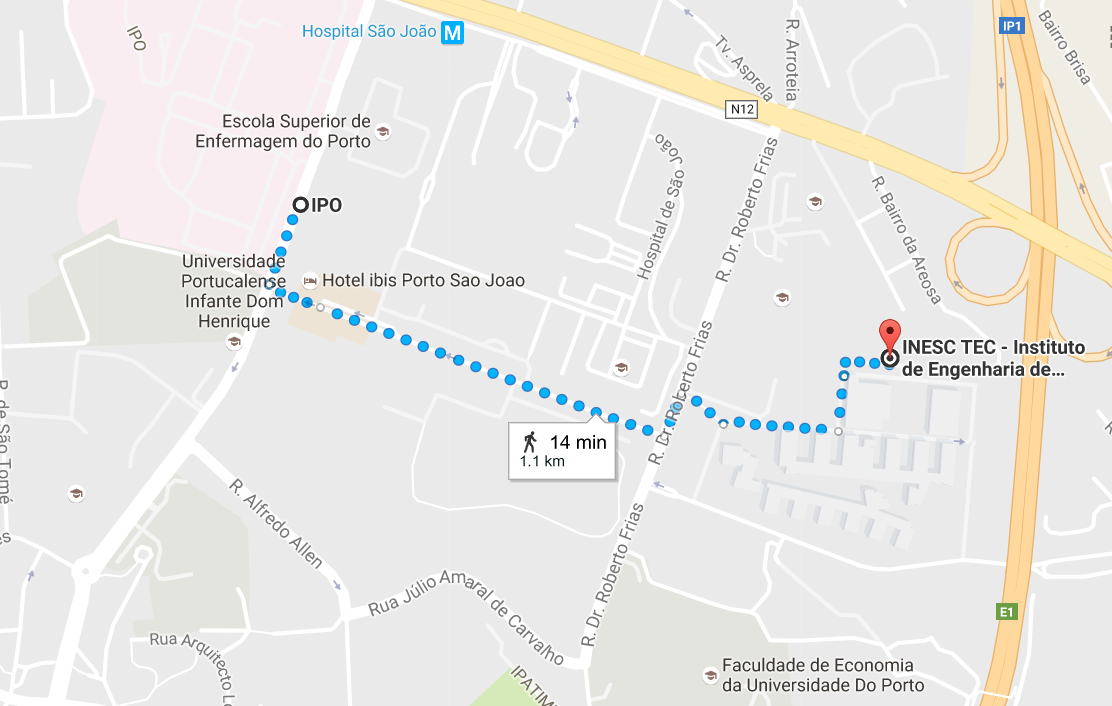 Outside view of INESC TEC building