8th Management Committee / Working Group
Meeting and Workshop,
March 16-17, 2017, Kosice, Slovakia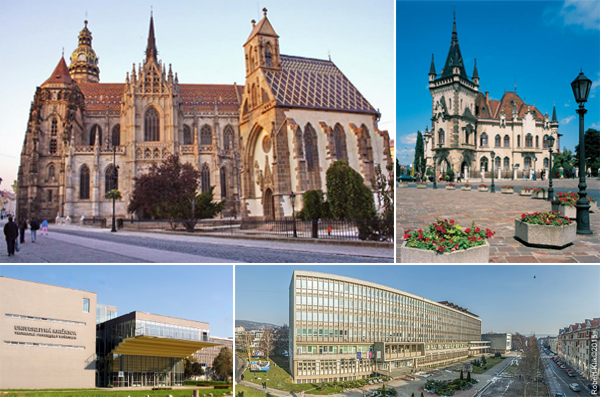 Kosice with nearly 300.000 inhabitants, is the second largest city in the Slovak Republic and an important economic, industrial and cultural centre of Eastern Slovakia. It is home of the most important pillars of Slovak industry, the Constitutional Court, 5 universities, 4 theatres, 6 museums and a philharmonic. Kosice's rich history as a trading town during the Middle Ages has left it with a multitude of beautiful buildings and monuments. Please visit http://www.visitkosice.eu/en for more information about Kosice.
The Technical University of Kosice (TUKE) was established in 1952, but its history dates back to the Mining Academy established in 1762 by the Empress Maria Theresia. The content of education and research at this academy includes the entire complex of sciences. The mission of the Technical University is to prepare students for their profession, for admission to advanced degree programs, for leadership in their profession, and for lifelong learning. To achieve this goal, the facilities of the entire university are available to students and researchers (http://www.tuke.sk/tuke?set_language=en&cl=en).